Sep 1, 2007
4,678
1,138
113
Most everyone survived the week. Myself and Cy88 are currently in the lead with 5 of the 6 possible tiebreaker points. However, that's a credential that is certainly short lived in this game.
Here are the upcoming games.

Here's everyone's picks so far. Be mindful of your "can't pick" team of the week.
OU is shown in gray to denote neutral site win and 1/2 point tiebreaker.
I see I failed to delete DandyClone. Will be reflected next week.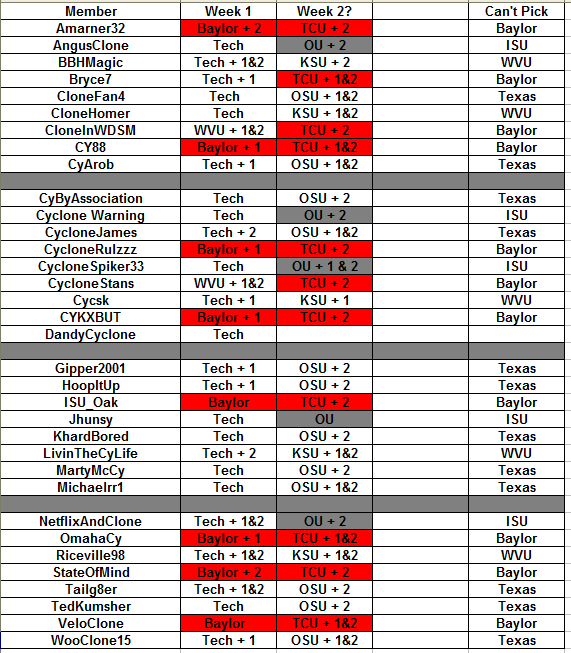 List your high score game and low score team for the week as well. Road wins are the 1st tiebreaker though.