By Chris Williams, CycloneFanatic.com Publisher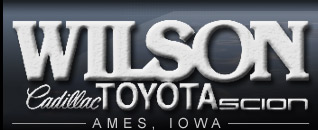 Kansas City, Mo. –"We get overlooked sometimes. It is tough, you know, our location, we have one newspaper."
Sound familiar?
Iowa State isn't the only Big 12 school that constantly fights these battles.
When Fred Hoiberg was named Iowa State's head basketball coach in April, Texas Tech's Pat Knight didn't waste any time to pick up the phone and give the Mayor a call.
"I went up to him right away and kind of talked to him about how he and I don't have the easiest jobs in this league," Knight told CycloneFanatic.com. "I told him if he ever needed help, to call me. We have talked a couple of times about some things that have gone on."
One lives down south in the wild west. The other lives up north in the frozen tundra that we refer to as Ames. Besides that, when you coach in Lubbock or Ames, you constantly have an massive hill to climb for reasons that you can't always control.
When Knight and his legendary father, Bobby, took over at Texas Tech in 2001, they were set with the chore of rebuilding a program that lacked consistent basketball tradition. Hoiberg is now in a similar situation with an Iowa State team that has won only 24 conference games over the last five seasons. Only Colorado has won less than the Cyclones within the Big 12, with 22 wins over that time span.
Knight said that Hoiberg's intangibles put him in a solid position to have a successful career in Ames.
"It isn't like he is just a guy coming out of the woods who doesn't know what it is like in this league or at that school," Knight said. "He has a little bit more of an advantage other than someone who they just hired from some other school"
"He has a lot of history at Iowa State. He is a legend. Everybody talks about the Mayor."
James Dickey was the head coach at Texas Tech from 1991-2001. During that time, he led the Red Raiders to two NCAA Tournaments. The Knight duo then took over and led Tech to four NCAA Tournaments in seven years. This father-son combo knows how to turn around a program in a hurry.
"We got rid of five guys when we got to Tech and signed five junior college players right away," Knight said. "Do you want to be good right off the bat or do you want to take your time and build?"
Once again…Does this sound familiar to you?
Now enter Iowa State's five transfers (Jake Anderson, Royce White, Chris Allen, Anthony Booker and Chris Babb) into the equation.
"He has to get his type of player in there as soon as he can," Knight said. "If it is a transfer, a junior college kid, you've just got to do it. You can't just sit around and wait."
"My dad isn't one of those guys who is going to be patient. We wanted to be competitive right off the bat. I think that is what he is doing."
The Cyclones will meet up with Knight and the Red Raiders on Jan. 25 in Ames. The Big 12's coaches picked Texas Tech seventh in this year's preseason poll.