By Chris Williams, CycloneFanatic.com Publisher
Do not sleep on Northern Illinois. This is the message that I've been trying to explain to you Cyclone Fanatics since the end of spring football. Yesterday, I had the opportunity to interview John Sahly, the sports editor of the Dekalb Daily Chronicle and HuskieWire.com. Here's what went down.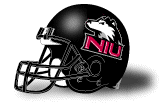 CF: What are fan expectations like for Northern Illinois heading into 2010? There seems to be a lot of buzz surrounding the program. What will fans view as a successful season?
JS: This is the most buzz that's been around Northern Illinois for at least five years. The Huskies have been to back-to-back bowl games and return most of their starters on both sides of the ball while the rest of the MAC West division takes a step back.
Most fans seem to expect a season between 8-4 and 10-2 with at least a berth in the MAC title game. Anything less than that will be an unsuccessful season in the eyes of a whole bunch of fans hungry for NIU's first MAC title since 1983. I think NIU is probably looking at a 9-3 season provided some key players stay healthy.
CF: Is Northern Illinois running back Chad Spann the best in the MAC? The same question goes for Huskie quarterback Chandler Harnish.†
JS: If Spann isn't the best running back, Temple's Bernard Pierce (1,361 yards, 16 rushing touchdowns) is. Spann is coming off a record year of 1,038 rushing yards and 19 touchdowns on the ground in a two-back system. He gets the tough yards with a low center of gravity but can break loose for an occasional long run. What will be interesting to watch is how he's used with the additions of Iowa State transfer Cameron Bell and JUCO Jas Hopkins in the backfield along with senior Ricky Crider, who is healthy for the first time since early in his sophomore season.
As for Harnish, he's been solid when healthy, but he has missed significant time each of the past two years because of various injuries. Right now he's probably the best QB in the MAC, but this is a conference that has lost Dan LeFevour, Tim Hiller, Nate Davis and Theo Scott in the past couple of seasons. Miami (Ohio) quarterback Zac Dysert has the potential to pass up Harnish.
CF: How has Northern Illinois done against BCS schools over the past few years?†
JS: Surprisingly well. The Huskies won at Purdue in 2009, using a fake punt deep in their own territory to clinch the victory. They've had several close calls in losses at Minnesota, Tennessee and Wisconsin in the past two seasons. The only blowout loss was to South Florida at the International Bowl.
CF: How does the Northern Illinois fan base view Paul Rhoads' program at Iowa State? Do people expect to come in and beat the Cyclones on Sept. 2?
JS: I think fans really do expect NIU to come in and beat the Cyclones on Sept. 2. NIU fans have convinced themselves that the Huskies will beat Illinois, while they're more split on Iowa State and Minnesota. They certainly see the game against Iowa State as a winnable game, but with it being the first game of the season, any understanding of what NIU actually will be is the biggest unknown.
In terms of how the NIU fan base views Paul Rhoads' program, I don't think there is much of an opinion either way. Paying attention to the Big 12 North is pretty far down the list compared to the MAC and Big 10 around here.
CF: Overall, what will the team strengths be for Northern Illinois, along with team weaknesses?
JS: The team's major strength is on the defensive line, especially with the return of senior Jake Coffman. NIU is deep on the line and should be able to control the line of scrimmage with an eight-man rotation. Other strengths: Linebacker, running back.
The weakness right now is an unproven kicking game. Mike Salerno graduated, leaving the Huskies with holes at kicker, punter and kickoff specialist. NIU brings in two kickers in its recruiting class, so it will be interesting to see who can take the job. Other weaknesses: Interior offensive line, secondary depth, wide receiver